Frank Menjivar has been working in the finance industry for over 17 years. He got his education from California State University Long Beach and started his career as a loan officer. His financial career started with Bank of America, after which he worked with New American Funding, Activus Home Loans, Freeman Financial, Mountain West Financial Inc, Brooks Mortgage, and Prime Mortgage, LLC.
He is currently an NMLS, CA state licensed bilingual mortgage professional. He has a lot of knowledge about different types of loan programs and works with a great team to help clients with their financial needs when they set out on their home buying journey.
Frank Menjivar works as a loan consultant who finds the perfect loan for your specific mortgage needs. He has a great team of underwriters and processors who assist clients with funding home loans on time. He and his team offer low rates for refinancing and purchase loans in California. They offer easy qualifications and quick approvals of loans for all clients.
Service Areas
Some of the areas in which they offer assistance to clients include:
Fixed-Rate Mortgage

FHA Loans
VA Loans
Rehab
USDA Loans
Jumbo Loans
First Time Home Buyer Programs
Low Down Payment Options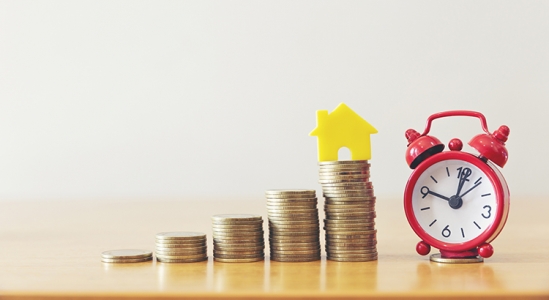 Frank Menjivar advises customers about how low down payment options can affect their interest rates, give them information about mortgage loan programs on investment property loans, and help individuals calculate their mortgage with the amortization calculator.
Whether you are buying your home for the first time and need guidance or have bought homes in the past and are looking for assistance with deciding on financial options, Frank Menjivar and his team will help all clients, making the entire financing process a smooth and simple process.
Frank Menjivar has been working as a trusted loan officer for clients in Orange County and other parts of California. They guide clients every step of the way in the financing process, from the pre-approval process till your closing date.
Support and Advice To Customers
The team knows that a lot of people worry about home loans and financing options while purchasing homes. They work hard to reduce their clients' worries and help them make informed decisions. With a positive attitude and knowledge about loan options, they ensure all clients get all the information they need and are prepared to make important decisions about their home buying experience.
Frank Menjivar has gained a reputation for himself through hard work and knowledge. Almost all his customers have only good things to talk about his service. He always puts his customers first and ensures they are happy with his service.
If you are looking to purchase a home, begin your home loan journey with Frank Menjivar. He will speak to you about your needs and current situation and help you with options that best suit your requirements. You can contact us to get a free personalized rate quote.